GUESS is a popular clothing brand and accessories, not only in the United States but also around the world.  The company uses its distinctive question mark as an emblem, placed inside an inverted trademark triangle.
The company was founded by Paul Marciano and his brothers. they were born in Morroco and grown up in southern France, influenced mainly by the style and culture of the region. In 1977, the brothers went on a vacation to California and loved it so much- they decided to move there. In 1981 they started GUESS Company.
Initially, they opened 6 stores in LA and NYC. They gave Bloomingdale's 12 pairs of jeans to sell- they were sold in less then 3 hours! In just one year, sales hit 6 million dollars.
GUESS and the jeans
GUESS was one of the first companies to create designer jeans. In the early 80's, it seemed unlikely that a new entry into the world of denim could succeed in such closed market. But the Marciano brothers have made denim an essential piece in every home.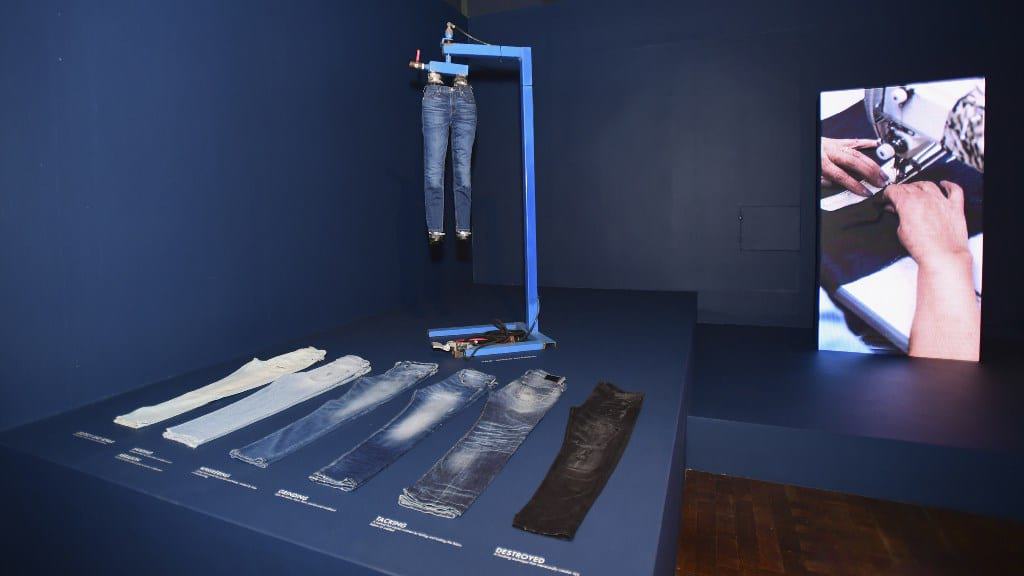 This name and this brand have been reinforced over the years by a characteristic sexualized advertising campaign. With artistic colors and black and white photographs, the campaign has included models of celebrities such as Drew Barrymore, Claudia Schiffer, Paris Hilton, and Anna Nicole Smith. The brand, which consistently uses an elegant and avant-garde photograph, has created a unique advertising and marketing sensibility.
The company has adult and children's clothing lines, known as Baby GUESS. In 2004, the brand was also expanded to include a line of more exclusive feminine clothing and accessories, known simply as Marciano. Paul Marciano offers a higher selection of fashion items for women. In 2005, the company also began to produce its own aromas and perfumes, and introduced the new GUESS Gold for women and GUESS Suede for Men perfumes in 2006.
The label is also known for its elegant accessories, and some of the most distinctive are its high-end watches. Belts, purses and the like are also popular items offered. This is one of the most popular brands and the main players in the modern fashion industry.